Publikujte pod hlavičkou předního českého nakladatelství

News
Search
Selected range: all news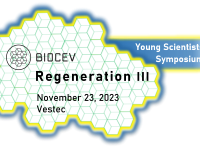 12. 09. 2023
Dear Colleagues, We are pleased to announce the annual mini-symposium BIOCEV Regeneration III, which will be held on 23-24th November 2023 in BIOCEV, Vestec. ...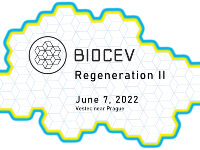 30. 05. 2022
BIOCEV Regeneration II Workshop held on 7th of June, 2022
Under the umbrella of V4RM network in regenerative medicine, we organized the second workshop BIOCEV Regeneration II.
16 speakers representing different research, academic and enterprise organizations from Czech Republic, Poland, Hungary and Slovakia shared their expertise in stem cell biology, 3D organoid cultures, in vitro modelling, tissue engineering and regenerative medicine.
The event received great interest from the professional public. In total, around 80 participants attended the workshop in person or online. The workshop contained 4 sessions, which were moderated by Dr. Yuriy Petrenko, Dr. Natalia Romanyuk and Dr. Olena Rohulska.
The event was organized by scientists and students of the detached teams of the IEM CAS and IPHYS CAS in BIOCEV in cooperation with V4RM partners.
The final programme of the workshop is available below: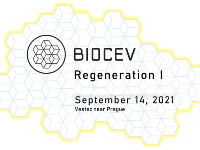 15. 12. 2021
We are proud to report that in the frames of V4RM network activities we organized the 1st workshop and the summer school on regenerative medicine "BIOCEV Regeneration I". The activities have been held in the Biotechnology and Biomedicine Centre of the Academy of Sciences and Charles University (BIOCEV), from 14th – 17th of September 2021.